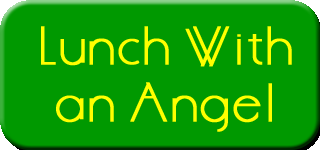 December 13, 2001: Lunch With an Angel

by Erik Larsen
Respectfully and gratefully dedicated to Sue Upton:
a beautiful, talented, charming, and kind lady, and the most angelic of all the Angels.
With thanks for "the laughs, sexy routines, and for just being Sue."

The Benny Hill Show was first regularly shown on American television in 1979, when I was fourteen - at just the right time for the stunningly beautiful Hill's Angels to make an indelible impression on me. I also appreciated and enjoyed Benny's humor, and grew to appreciate it even more, the more I learned about his influences and predecessors: Charlie Chaplin, Red Skelton, and others. But at the time, as a confused and alienated fourteen-year-old (if that isn't redundant), the Angels were the main attraction, the epitome of feminine beauty, grace, and perfection. For that matter, they still are!

Although I was well and truly smitten with all the Angels, one in particular caught my eye - a trim-figured, hazel-eyed blonde, with straight, shoulder-length hair, a heart-melting smile, and a wonderfully sweet and innocent look. She was, of course, Sue Upton. Although I didn't learn her name until some time later, she was my favorite Angel from day one. I remember thinking, at the time, how unlikely it would be that I'd ever meet her, hear her voice, and look into her beautiful hazel eyes...

Time passed, as it has a habit of doing. I went through high school, then one university, and finally graduate study at a second. During my spare time, I continued to watch Benny, and to wonder from time to time about this beautiful woman. I'd occasionally try to find out a bit more about her, only to come up empty. In 1993, I wrote her a fan letter, sending it to Equity, the British actors' union - only to have it returned to me, unopened and unforwarded.

At the very end of 1998, I visited Great Britain for the first time. By coincidence, in the TV listings for New Year's Eve, I spotted a documentary on Benny, airing on Channel 4. I made sure to watch - and sure enough, there was Sue! I was very happy to see that she looked only about a week older than she did during her time on The Benny Hill Show, and happy, too, that she spoke of Benny, and her time on the show, with respect and affection.