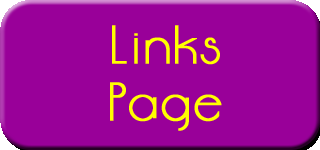 A very comprehensive, fan-created wikia on all the incarnations of The Benny Hill Show, featuring episode summaries, song lyrics, and cast biographies. (Sue's entry is here.)



Fan site for Louise and the other Angels, including Sue. Includes useful summaries and vidcaps from all the commercially available Benny Hill videos and DVDs, and a very comprehensive "Who's Who" of Benny Hill Show performers. (Sue's entry is here.)

The webmaster of this site also runs a messageboard where Angels Penny Kendall and Jayne-Marie have communicated with fans.



A charity near to Sue's, well, heart, added at her request.



Located in the Elephant & Castle area of south London, in the very building in which the young Charlie Chaplin had been a workhouse inmate, this museum celebrates the history of British cinema and cinema-going. Sue and I greatly enjoyed our visit here, on the last day of February 2013.



An e-book, published freely online, about all four films in the Confessions... series. The chapter on Confessions From a Holiday Camp includes a nice mention of Sue, and a publicity photo featuring her, alongside co-star Caroline Ellis.



Sue's performing alma mater: the long-established (since 1933) stage school where she studied dancing, singing, and acting.



These unique photos show Sue and the other Angels rehearsing the "Virtual Striptease" dance number, and other sketches.



The handmade-jewelry business owned and run by Lorraine Doyle, "Love Machine" alumna and Sue's fellow Angel.



A fan site for Louise English, Sue's fellow Angel and good friend. Includes lots of information on her career and forthcoming theatrical appearances.



Sue's entry in the Internet Movie Database.



Sue's alter ego, Wonder Gran's, entry in the International Encyclopedia of Superheroes. Includes details of her occupation, enemies, base of operations, powers and abilities, and history.


---
Any other relevant sites? Email Erik Larsen.
This page last updated November 1, 2023.