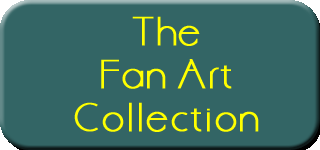 Click thumbnails for larger pictures
---
Benny and Sue: The Woodcut
Another creation from the prolific David Hawkins: this woodcut-style double portrait of Benny and Sue.
---
An English Rose
To celebrate Sue's birthday on November 9, 2018, David Hawkins created this birthday-present collage.
---
Happy Halloween From Sue
Dave Hawkins created this Halloween collage of Sue. No trick here, just a treat!
---
The Hill's Angels
William Uchtman, founder of and lead contributor to The Benny Hill Show Wikia, created this collage of the Angels.
He gave Sue, the arch-Angel, her well-deserved due by placing her directly in the center of this panoply of pulchritude.
---
Join the Lower Tidmarsh Volunteer Fire Brigade
David Hawkins created this recruiting poster for the LTVFB, featuring Sue in a "cheeky" pose.
---
Sue Gets Animated
Thomas Mitchell, a new contributor to this site, used the Remini app to create these animations of Sue.
Thanks to him!
---
Sue's Birthday Collage
Another collage by Dave Hawkins, created as a birthday present to Sue.
---
Sue's Dance Studio
Artist DaleCar and I collaborated on this fantasy portrait of Sue, in her private Art Deco dance studio.
---
Sue's Pinup Peril
Sue's service in the Lower Tidmarsh Volunteer Fire Brigade has inspired artist Bikerbloke to create this drawing, imagining this scene took a long time to shoot.
---
Visions of Sue
(or, She's Got the Look)
Another collage by David Hawkins, featuring some of Sue's provocative looks into the camera:
some sexy and straight-on, some teasingly and temptingly aside.
---
Wanted: Ma Baker
Another of David Hawkins' creations: a Wanted poster offering £25,000 reward for the capture of Sue's character, criminal mastermind Ma Baker
— with a piece of Benny-style graffitied advice, next to it.
---
Any other artists inspired by Sue? Email Erik Larsen.