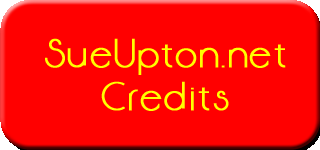 Webmaster, Graphics, Vidcaps, Image Editing, "Lunch With an Angel," "Sue's Q & A" Transcription, Site News and Information: Erik Larsen.

Special thanks to: Ian Freeman.

Soundbites and Movies: Tony Frederick.

Video montage "Upto(w)n Girl" by Thomas Amo.

Photographs and scans courtesy of: Sue Upton, Ian Freeman, Erik Larsen, Jeffrey Cook, Shaqui, Cherri Gilham, Rex Features, Jayne-Marie.

Sinbad the Sailor program courtesy of Maria Andrews (Theatre Royal, Norwich).
Thanks to Louise North (BBC Written Archives) and Kathleen Dickson & Steve Tollervay (British Film Institute) for access to archive materials.

Fan art contributed by: DaleCar, Dave Hawkins.
Most backgrounds by Texture Library.

All material from "The Benny Hill Show" © FremantleMedia Ltd.

All material from "Benny Hill: Laughter and Controversy" © ITN Factual.

All material from "The Boys and Mrs. B." © BBC.

All other copyrighted material is property of its respective owners.


---
This site is gratefully and respectfully dedicated from Erik to Sue,
the most Angelic of Hill's Angels,
with thanks for the laughs, sexy routines, and just being herself.